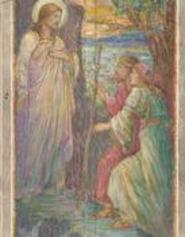 On Paul-René's French side he is the great grandson of René Théophile de Quélin who was head of interior design for Louis Comfort Tiffany between 1895 and 1905. His daughter Madeline who was also an artist.
Great-grandfather de Quélin used many religious and spiritual symbols in his art and decoration.
One painting below is of a Stain Glass window he designed for Tiffany which won an Imperial Gold Medal from the Emperor of Japan in 1911.
He worked in metal also, one of the best known is the bronze medal by de Quélin commemorating John Charles Fremont.
René de Quélin worked for both Augustus Saint-Gaudens (March 1, 1848 – August 3, 1907) and Louis Comfort Tiffany (February 18, 1848 – January 17, 1933).
We have original letters from both of these artists to my great grandfather in our collection. We have original sketches of stain glass windows which must be in some churches throughout this country and would like to be contacted by anyone who has information on his art. He also did sculptures and many water colors. We will be adding these that we have in our collection and hope to find many more.
René de Quélin is listed as one of the associated artists at St. Gaudens National Park in Cornish N.H. As of yet little has been published about this artist and we invite potential authors to contact us, as we would like to provide more information to the public. One recent contributor of information was the Westminster Presbyterian Church in Buffalo, New York. His art is spread across this country, France Canada and Japan. He maintained studios in Chicago, New York, Conn., Japan and California between the years of 1875 and 1925. He was one of the designers of exhibits of the Chicago 1892 Columbian Exposition.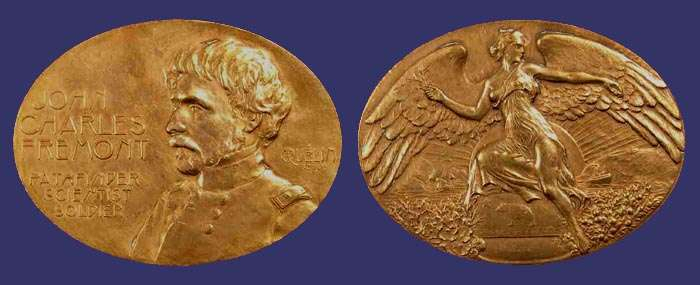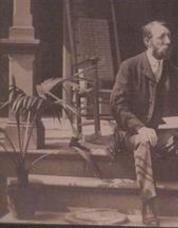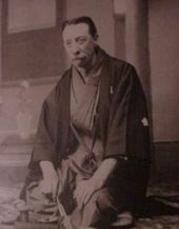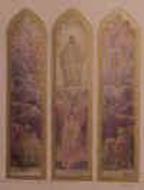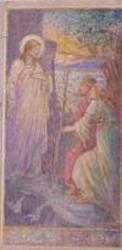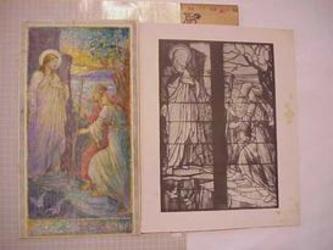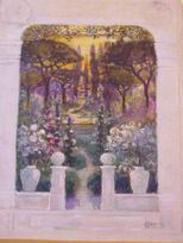 First is the Window winning the Gold Medal of Japan 1911, next are various stain glass windows for Tiffany Studios and documentation about Rene Theophile deQuelin.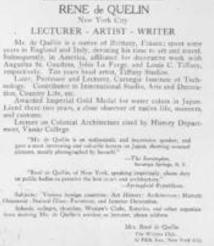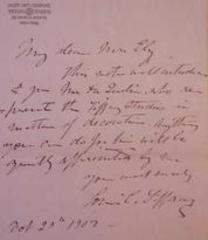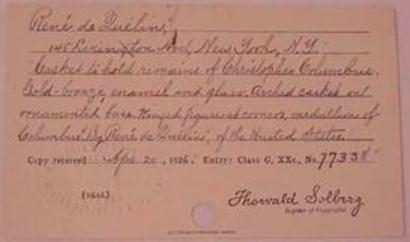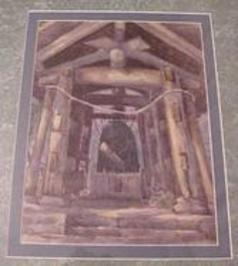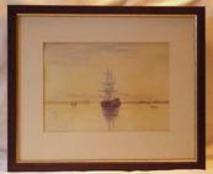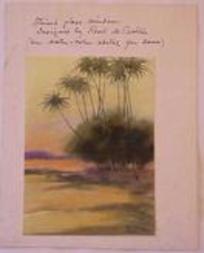 Above are several other pictures including one of Shinto Shrine and the "Stern House window".
I also incorporate meaning through the symbols into my art, such as the double curves representing fiddle-heads and therefore, new life, the heart represents the strawberries we pick on the way to heaven on the milky-way path when we end our journey here on earth (aki), in combination these remind us to look to our ancestors as well as our future generations. The turtle with the 13 squares on the back reminds us of the 13 moons in the lunar calendar reflected in the heavens while we live on this turtle island. The use of the number 3 in combinations and that there is also a third world under us and the four reminds us of all the directions. The bear reminds us of healing since it gathers herbs and medicine plants and that life is renewed because the bear goes into and comes out hibernation. There are meanings in the other symbols also.