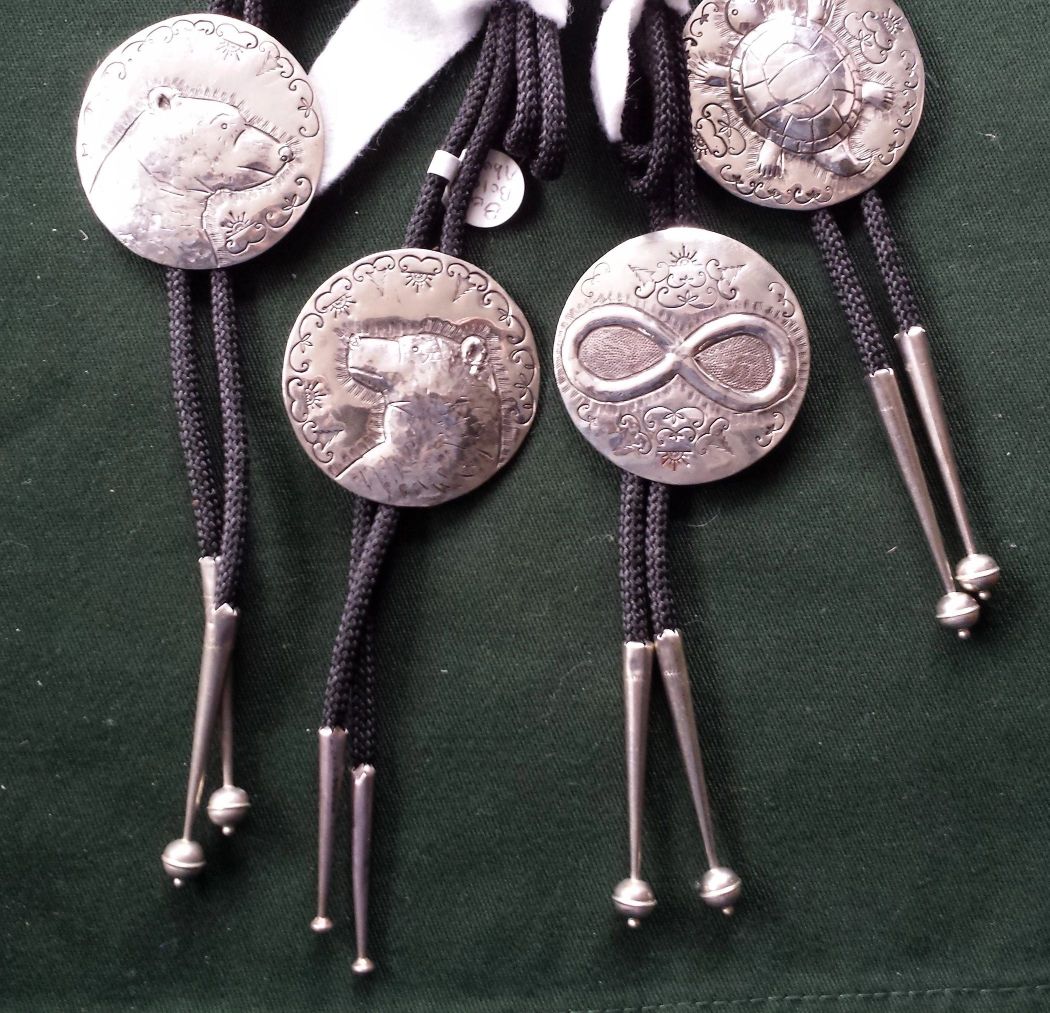 Continuing a Family Tradition
of Metalwork
On Paul-René's French side, he is the great-grandson of René Théophile de Quélin, who was head of interior design for Louis Comfort Tiffany between 1895 and 1905 and his daughter Madeline who was also an artist. Here are some links for more information: https://sunrisedrum.com/rene-t-de-quelin/ and https://buffaloah.com/a/del/724/quelin/quelin.html
He worked in metal also; one of the best known is the bronze medal by de Quélin commemorating John Charles Fremont.
René de Quélin worked for both Augustus Saint-Gaudens (March 1, 1848 – August 3, 1907) and Louis Comfort Tiffany (February 18, 1848 – January 17, 1933). 
This technique was used in Mesoamerica in both gold and silver.  
More information about Mound Builder culture: Here is a link from the US National Park Service explaining Mound Builder Culture: https://www.nps.gov/nr/travel/mounds/builders.htm. 
Check out a great example of Mound Builder Culture at Cahokia Mounds World Heritage Site near Collinsville Illinois https://cahokiamounds.org/.  Cahokia Mounds often has seasonal Indian Art Markets and Sunrise Drum often participates. 
The copper bracelets and jewelry Paul-René makes are not covered with enamel, so they will turn the skin green. He has included copper bracelets because many people believe in the medicinal qualities of the copper salts next to their skins. For those who want to coat the bracelets, use two spray coats of acrylic.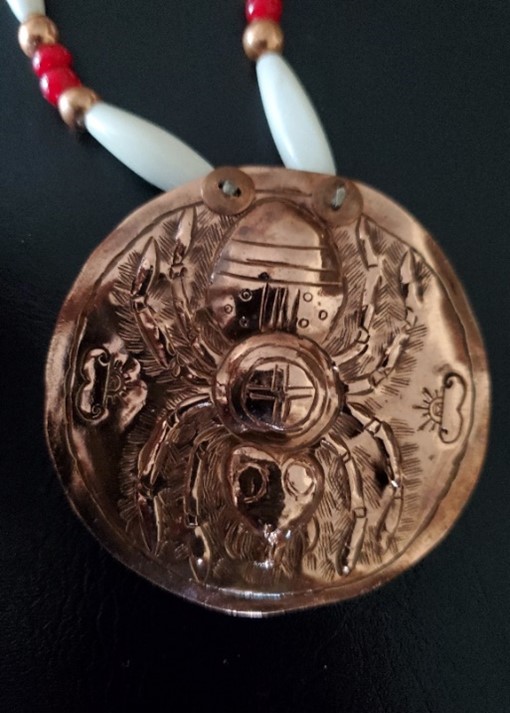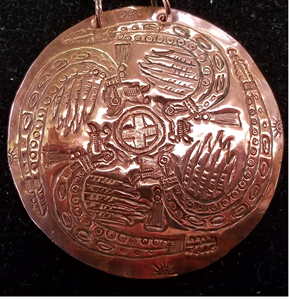 Silver and Copper Metalwork
Silver Chasers & repoussérs, rarely found today. However, this is the main method Paul-René uses for his better metalwork. The metal used is either sterling silver or copper. Both of these metals have been traditionally used by American Indian peoples for hundreds of years. Much of the work done by the metalworkers of the "Mound Builder" cultures was done by hammering – using chasing and repoussé methods. Most of Paul-René's pieces are done in sterling silver, while much of the North American art was done in copper.
Paul-René's animals, flowers, and other designs are often crafted by chasing and repoussé. This involves the tracing of lines with homemade curved tracers of chasing tools and then raising (repoussé) these designs up by hammering from the backside with other home-crafted tools. Repoussé is a technique that has been used by Amerindian artists for thousands of years on copper. Many examples have survived from the Mound Builders.
We offer antique and new art & craft items. For information on our backgrounds and services besides sales, see the consultation tab above. The focus of the art Paul-René has done and collected has been that of the Eastern Woodlands of North America. Also, Tiffany / French art of his great-grandfather is displayed and will be featured in a future book.
Most of the products you see for sale are from "The Woodland" cultures. Through trade, there are also items for all over North America and the World & antiques of various types. What follows is a listing of some of the categories in which we have items. For a recent video interview on Paul-Rene's artwork for Cahokia Mounds, World Heritage site, see https://www.facebook.com/CahokiaMoundsWorldHeritageSite/videos/714540929186584/
Making things beautiful reflects the beauty of nature around us. Examples of older beadwork done by the North-eastern artists include beaded bags with "raised beadwork" in style known as "Niagara beadwork." Much was done for the tourist trade but included beautifully done floral or animal designs. Four other types of beadwork that we have in our store are:
1) Applique or Flat Stitch - Done Using Two Needles,
2) Regular Row Flat Lazy Stitch,
3) Peyote or Gourd Stitch, and
4) Loom Beadwork.
1) Applique or Flat Stitch - Done Using Two Needles,
2) Regular Row Flat Lazy Stitch,
3) Peyote or Gourd Stitch, and
4) Loom Beadwork.
The size and types of beads also vary. For example, many of the older bags contain beautiful colors such as robin's egg blue, deep white-centered reds, dark translucent greens, greasy yellow, and pumpkin colors. Some of these colors are not made today. Also, recent beadwork designs contain colors and styles of cuts that didn't exist years ago. Therefore, both the old style and the beadwork of today have unique and beautiful features.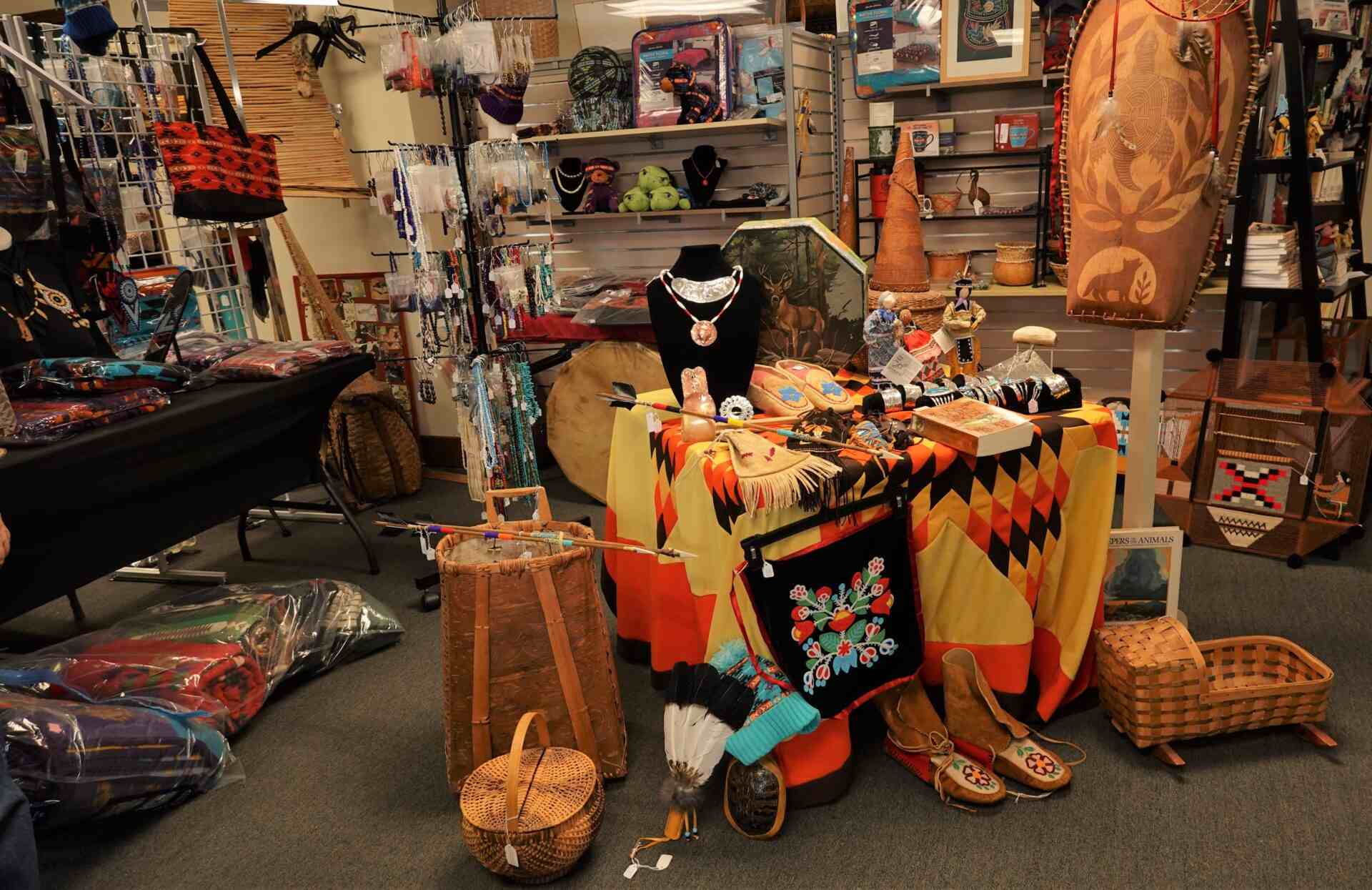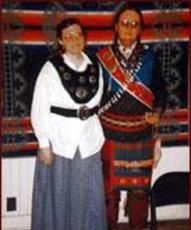 About Our Art & Who Are We?
Sunrise Drum Consulting provides assistance to individuals, organizations, and communities in the areas of arts, social work, curriculum development, and educational programs.
We incorporate Indigenous knowledges and skills from within the communities we work with. The emphasis is on the Indigenous peoples of North America (often known by various names such as, American Indian, Amerindian, Native American, Melungeon, First Nation, Métis and Aboriginal Canadian, among others).
Please click the buttons below for more information about Paul René & Andrea Tamburro.
(The photo to the left of Paul René and Andrea was taken by Jeremiah Johnson of Washington State).
Please Contact us with any questions