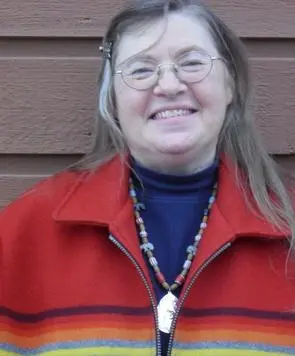 Andrea Tamburro, EdD, MSW
Andrea is Shawnee and has had extensive leadership experience in both the Indigenous and non-Native settings. Andrea worked as education director with a federally recognized tribe, taught and done research in Indigenous focused institutions (Nicola Valley Technical Institute and Thompson Rivers University).  She served as coordinator of multicultural programs in a mental health center and in family services and mental health specialist in early childhood education programs (including migrant and school year programs). Andrea has a Master of Social Work degree (MSW) and a doctorate in Educational Leadership (EdD) from Simon Fraser University, British Columbia, Canada.
She was the Bachelor of Social Work program director at Indiana University on both the South Bend and Northwest campuses. She developed a tool that Canadian schools of social work could use to analyze their Indigenous content for strengths and gaps. She has developed Indigenous content in educational curriculum. 
EdD, 2010. Educational Leadership. Simon Fraser University, British Columbia, Canada.
MSW, 1979. University of Iowa. Focus: Social change, community, individual, group, and family work.
BA 1972. Psychology with a minor in Social Work from Anderson University, Indiana.
FIRST NATION ENROLLMENT AND EXPERIENCE:
Paul-René is enrolled in the Nulhegan Abenaki tribe of Vermont.  Andrea is Shawnee and enrolled as a spouse in the Nulhegan Band.  They have experience with urban and rural reserves and reservation communities as well as community organizations such as urban Friendship Centres, Métis organizations, nonprofit organizations serving Native Americans, powwow and cultural committees, mixed tribal social / cultural groups and "mixed race" Native groups such as Melungeon and US based metis.